"Shawn Wilson has worked on our aging motor home for years!  He is quick, efficient and has a knack for problem solving the tricky whims of an older motor home. The best part is there is little to no wait time which is often the case with large motor home repair shops.  I would recommend Shawn without reservation!"- Lindsey Foncerrada

BIG SKY MOBILE RV TECH SERVICES

HELLO AND THANK YOU

for visiting the web site one of the best RV repair facilities in Tucson AZ. My name is Shawn Wilson. I have lived in California,  Montana. and eventually settled in Tucson Arizona. I have been a part of the Tucson community since 1992. I began my career in the RV industry in 1995 and I have been working on RV's for the last 13 years. 

I started at Beaudry RV in Tucson, Arizona and worked there for 11 years. While working with Beaudry I had extensive factory training from three major manufacturers and most of the vendors. I had some great mentoring from my peers while honing my own skills to become an accomplished technician.

I also worked for La Mesa RV in Tucson, San Bernardino, and San Diego. During my time there I was able to work with some of the top Winnebago and Allegro techs and perfected my skills on these, and other lines of RVs.

I have served as an RV consultant for the web site ALLEXPERTS.COM.

These economic times have hit the RV industry very hard. Manufacturers and dealers are struggling, and in many cases, are closing down all together. Now, more than ever, you need fast, experienced and reliable service. Big Sky Mobile RV brings the expertise of  these companies to your door step.

I look forward to serving old and new customers alike.

Please don't hesitate to call for your service needs, repairs, or  for advice.

Thanks for checking in.

Shawn Wilson

I accept all extended warranties

       and roadside service contracts.

Factory Trained and Vendor Certified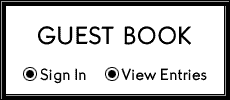 RV REPAIR,  TUCSON.  RV MECHANIC, TUCSON MOBILE RV REPAIR, TUCSON  MOTORHOME REPAIR, TUCSON  TRAVEL TRAILER REPAIR, TUCSON. LUXURY DIESEL PUSHER REPAIR. SYNTHETIC OIL SALES IN TUCSON ARIZONA. AMSOIL SALES TUCSON AZ. RV REPAIR IN TUCSON AZ. RV REPAIR TUCSON  RV REPAIR IN ARIZONA. ARIZONA RV REPAIR. FACTORY TRAINED RV REPAIR IN TUCSON ARIZONA RV REPAIR, TUCSON. 

<title>AMSOIL - Synthetic Oil, Motor and Engine Oil, Lubricants, Air Filters and Oil Filters</title>

<meta name="description" content="Manufacturer of synthetic oil, premium synthetic lubricants, synthetic motor oil, synthetic engine oil, gear lube, gear oil, greases, compressor oil, oil and air filters, synthetic diesel oil. Online store for home delivery.">

<meta name="keywords" content="AMSOIL, synthetic motor oil, synthetic engine oil, synthetic lubricants, synthetic oil change, gear lube, gear oil, air filters, premium synthetic lubricants, performance wiper blades, spark plugs wires, NGK, extended drain intervals, synthetic diesel oil, metal protector, chain case oil, fuel additives, by-pass filter, silicone spray, 0w-30, 5w-30, 5w-20, 10w-30, 10w-40, 20w-50, compressor oil, atf antifreeze, synthetic grease, moly octane, cetane boost, drivetrain, racing, turbos, marine lube, 100:1 pre-mix, automatic transmission fluid">